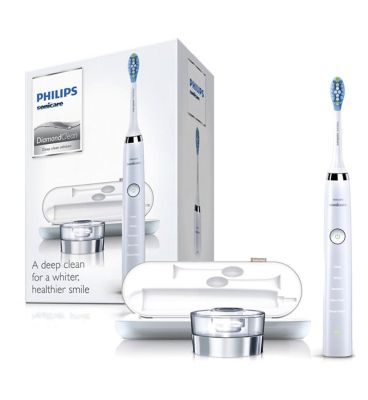 Philips Sonicare HX9331/32 White DiamondClean Electric Toothbrush, £299/29,900 points. The sonic technology in this sleek electric brush drives fluid between teeth for a thorough clean.
Add
Use CB12 White, £15/1,500 points (250ml), a double-action mouthwash, every day after brushing and, as well as 12-hour fresh breath, you'll have a whiter smile in two weeks.
Add
New Colgate Max White Expert Complete Fresh Mint Toothpaste, £10/1,000 points (90ml), is kind to enamel while whitening and brightening teeth instantly.
Add